The Frame
Imagine not having to compromise between functionality and style, this TV has both. Is your spouse nagging you about those wires showing behind your TV equipment? Or maybe ignoring your suggestion to get a new TV because it doesn't go with the interior design? There's finally a product to keep, spouses, designers and big screen TV fans happy. Introducing Samsung's The Frame, a sleek TV that works with your style.

Don't worry art lovers this product is for you too! This multipurpose TV works as a piece of art. You can choose from the number of preloaded images or load your own images to display.
The Frame sits flush to the wall like your other framed artwork and you can choose to hang it on your wall, place it on a shelf or even mount it on a tripod. The Frame will enrich the ambiance of your room with frame options. The original matte black magnetic frame can be customized with magnetic frames in white, light oak or dark walnut.
Another feature you will appreciate is the motion sensor, The Frame will automatically turn off when you leave the room and turn back on when you enter the room.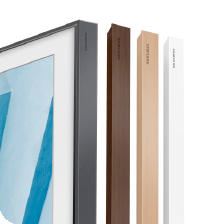 A built in tilt bracket allows you to adjust the angle and enjoy your TV from many positions.
The Frame also features a brightness sensor. The brightness sensor adjusts the brightness according to your environment. In the dark the TV will automatically decrease the brightness to reduce the strain on your eyes and in a bright environment the TV will increase the brightness for easier viewing.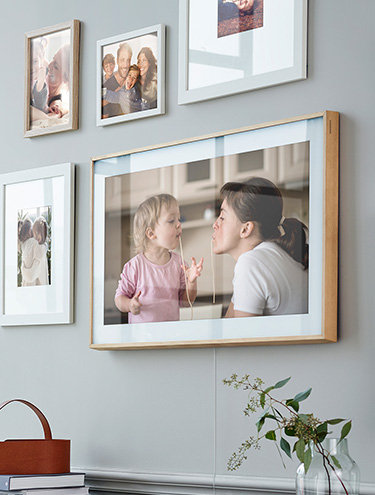 Come in and check it out. We have 3 sizes to suit your needs: 43", 55" or 65". And the price is lower than you might think, starting at $1699. Maybe surprise your family with an early Christmas present?
Stay Informed
When you subscribe to the blog, we will send you an e-mail when there are new updates on the site so you wouldn't miss them.