4 Innovative Features of Lighting Automation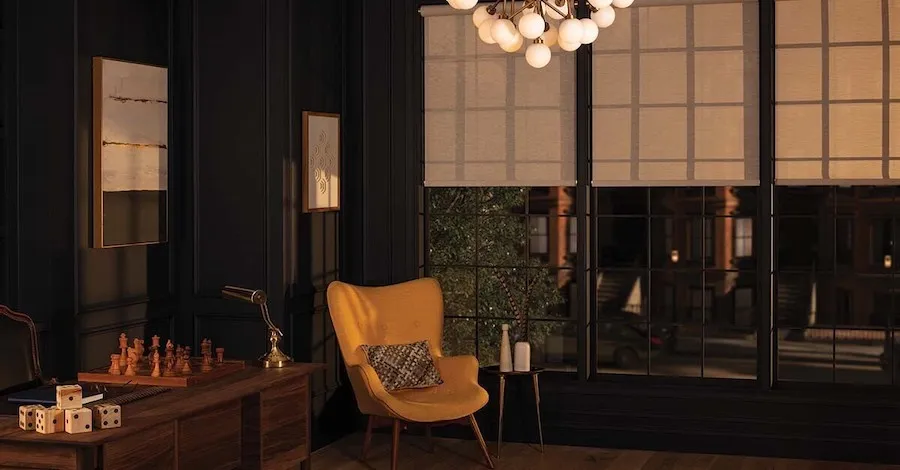 Elevate Your Lifestyle With Easy-to-Use Home Lighting
The lighting in a home determines how people are going to feel and experience the space. Good lighting makes a space feel warm and welcoming, while poor lighting makes a room feel uncomfortable and can negatively impact mood. Lighting is essential, and adding smart lighting automation to your home in the St. Albert region can transform your daily lifestyle.
Automated and smart control lighting is extremely easy to use and can truly elevate your daily routines. By improving lighting, you'll likely experience a boost in your mood, productivity, and restfulness. Here's how lighting automation works to make life more enjoyable and convenient.
SEE ALSO: How Smart Home Automation Simplifies Everyday Life
1. Whole-Home Control
With traditional lighting setups, you have to walk from room to room to check if a light is already on or off; and if you want to change that you must do it yourself by flipping the switch manually. With lighting automation, that's a thing of the past! All of your lights can be integrated into one system that can control them all via a single app interface. Within seconds, you can adjust the illumination of a single fixture, room-by-room, or the entire property simultaneously!
But don't worry, you don't need to pull out your smartphone every time you want to control a lamp. Powerful programming technologies work alongside beautiful, customizable wall keypads and smart remotes so you can easily adjust the ambiance of a room with a simple button tap. Smart lights provide homeowners with multiple points of control, so managing your home is easier than ever.
2. Set the Scene
Since lighting impacts our mood, it's only natural to use lighting to set the scene for certain occasions and events. With pre-programmed smart scenes, you'll be able to recall your favorite settings at the touch of a button. For example, if you have a "Dinner Party" scene, the lights in your dining room may warm and dim to create the perfect atmosphere for a night filled with good food and conversation. You can also integrate other devices into your smart scenes besides lighting, such as your whole-home audio and automated shades to craft the perfect experience for your guests.
3. Timed to Perfection
Brands like Ketra and Lutron make it easy to design and control beautiful home lighting. But to make everyday living more convenient, add in automation. Set lights on a timer so they turn on automatically at dusk, off at sunrise, and shift color temperature throughout the day to mimic natural sunlight. For example, lights are bright and blue-hued in the morning to afternoon, then slowly turn to an orange incandescent glow as the day comes to a close.
Are you ready to experience the true luxury of lighting automation? Contact National Audio Video today! We work with some of the best smart lighting systems on the market and would be happy to bring these premium solutions to you.
Stay Informed
When you subscribe to the blog, we will send you an e-mail when there are new updates on the site so you wouldn't miss them.