How Smart Home Automation Simplifies Everyday Life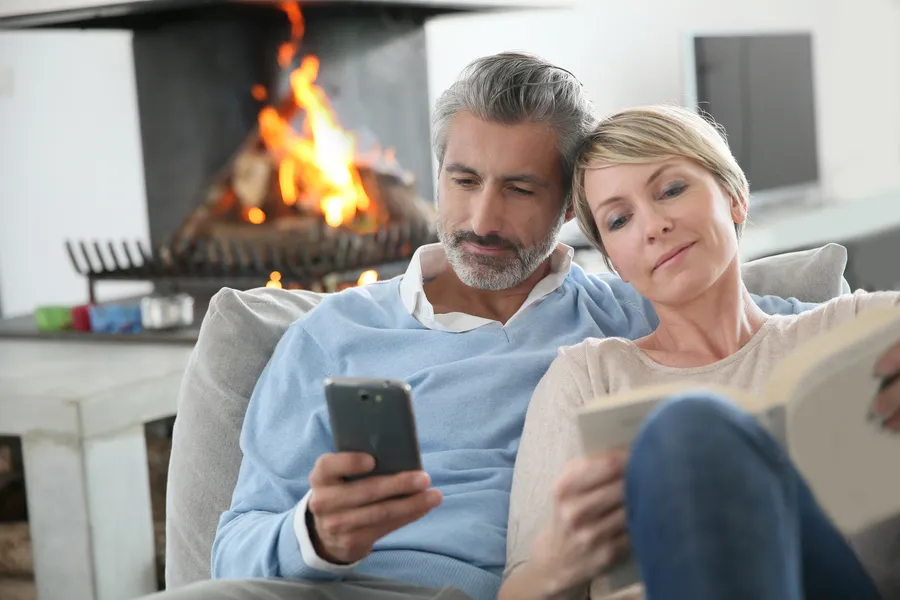 Trust the All-In-One Approach of a Smart Home System
Some people think smart technology's more trouble than it's worth. And in some cases, we can see their point. After all, if you need to pull out your phone to adjust the lights, then find a separate remote for the motorized shades, is that really 'smarter' than the old way of doing things?
But to smart home skeptics, we'd tell them that they haven't seen a true smart home yet. Disorder and confusion are only issues in DIY smart homes. On the contrary, a professionally-installed smart home system consolidates all your technologies into the same sophisticated interface.
No more juggling and switching between platforms. You can manage your whole Edmonton house with the same app, remote, or control panel. Here's how smart home automation will simplify your daily routines and ease the stresses of modern life.
SEE ALSO: How An Elegant Lighting Design Elevates Your Home
Everything In One Place
High-end smart home systems can be used to control and automate almost anything in your house. LED lighting, motorized shades, HVAC, security devices, audio, video, entertainment, and even garage doors and ceiling fans can be integrated into the system. Electric fireplaces, hot tub jets—it can all be part of your smart home.
Control However You Like
Whether you're reaching for your phone, touching a tablet on the wall, or speaking to your voice assistant, real smart home automation lets you control your home system in numerous ways. You aren't limited to an app on your phone if that doesn't feel the most convenient. Custom wall keypads offer buttons like "Morning," "Dinner," and "Night" to automatically adjust your lights, shades, thermostat, and music for
each moment.
Transform the Room with Smart Scenes
Imagine waving a magic wand, and suddenly, your drapes close, overhead lights dim, cabinet lights turn on, and soft piano music plays over the ceiling speakers. But it isn't magic, and it isn't a wand—it's a tap of a button on your smart home system.
In a properly set up smart home, we can program and save customized scenes you can relive over and over. Scenes group your technologies to create unique, synchronized behaviors. Let's say you want a scene for watching movies in the home theatre. By activating your "Movie" scene, you can lower the projector screen, turn on the display, close window shades, and dim the lights—all at once!
Automated scenes make starting and ending the day simpler, too. As you wake, the house is ready for you with the air set to a comfortable temperature, shades open on all the right windows, and lights brightened in any dark corners. Leaving the house and shutting everything down only requires one command. And once you're cozy in bed, reach for your tablet, tap "Goodnight," and turn everything off.
Ready to Learn More About Home Automation?
Smart home living is no longer something out of science fiction. We design and install high-end smart systems tailored to your lifestyle and needs. Technology will blend seamlessly into your home—so you only notice the benefits and nothing more.
If you're curious to learn more, contact National Audio Video in Edmonton, AB. We look forward to working with you!
Stay Informed
When you subscribe to the blog, we will send you an e-mail when there are new updates on the site so you wouldn't miss them.