How An Elegant Lighting Design Elevates Your Home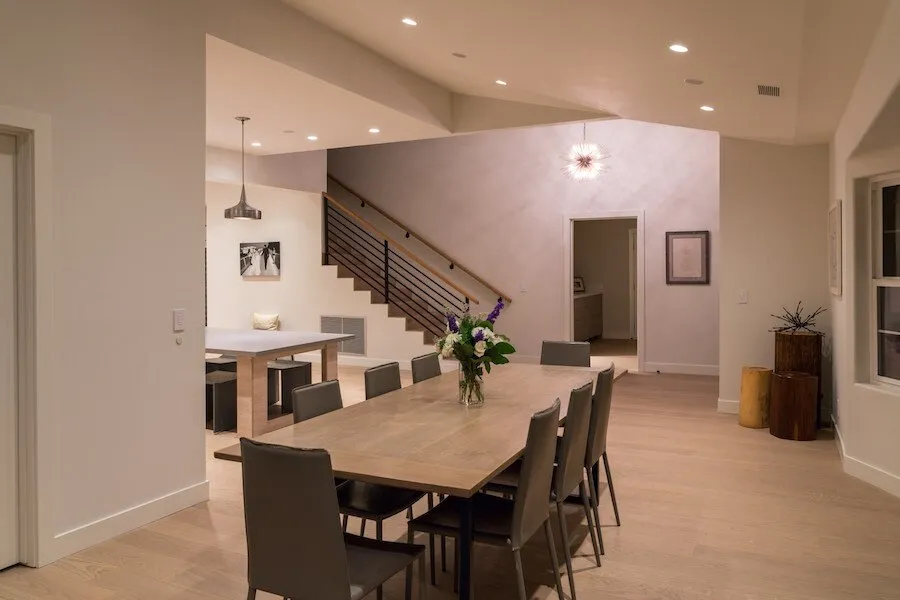 It's natural to want your home to look nice. Organized and well-designed homes are more than just aesthetically pleasing, they can also elevate your lifestyle. Lighting is one of the most crucial parts of home design. It can affect how your home looks and how you experience it. That's why so many people choose to incorporate smart lighting design into their homes.
Ketra by Lutron is one of the best smart lighting solutions available. It's easy to use, aesthetically pleasing and can transform how you experience your home. Keep reading to learn more about Ketra and how it can elevate your Edmonton home.
Set the Scene No Matter the Occasion
Whether it's Sunday brunch with the family, an elegant dinner party, or a fun party with friends, Ketra is there to set the scene. Ketra tunable lights can mimic any color on the color spectrum. Dim your lights to a yellow glow for a classy dinner and raise them to bright whites for mornings in the kitchen. Catch the big game with your friends and change your lights to your team's colors. The options are endless with Ketra.
Improved Mood and Productivity
Different shades of light elicit different moods and feelings, which is why light must change throughout the day. Starting the day with lights that get increasingly more bright can help you wake up and prepare to take on the day. Then having bright white lights in the late morning and early afternoon helps boost productivity so you're ready to tackle some work in your home office. As the day winds down, your lights warm to amber hues that mimic sunset and dim to help you relax and boost melatonin for a night of restful sleep.
Ease of Control
The beauty of lighting is important, but it must also be easy to control. With Ketra, changing and adjusting your lights couldn't be easier. You can control your lights with a wall keypad, use Lutron's HomeWorks app, or integrate it into your smart home automation system. HomeWorks allows you to control your lights and other Lutron products, such as motorized shades, from one platform. Plus, it's compatible with voice assistants like Amazon Alexa and Google Assistant, so you can adjust your lights with your voice.
From the app or a dedicated touchpad, you can tune your lights any way you want. If there's a setting you love, you can save it as a preset and recall it easily anytime you want. Or, if you want your lights to automatically adjust throughout the day, you can easily automate them so they change without you needing to lift a finger.
There's a lot to love with Ketra, from the beautiful lights to the ease of control. If you have any questions about incorporating Ketra or other Lutron lighting products into your Edmonton home, contact National Audio Video! We'll be happy to answer any questions and get started on your lighting design project.
Stay Informed
When you subscribe to the blog, we will send you an e-mail when there are new updates on the site so you wouldn't miss them.